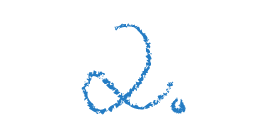 2. preparation
We are entering the "hot phase"…
…but without losing our heads. We will systematically collaborate on the optimal financing for your project.
With our help, the goals you have set are brought into line with the possibilities and offers of the banking world. After all, there is much more at stake than just the "perfect" interest rate: the monthly payment - now and in the future, terms, fixed-interest periods, special repayment possibilities and options, subsidies, construction period and provision interests, tax objectives, specifications of the property purchase contract, etc. Only the consideration and balanced combination of all details will make the financing really smooth. The result is a financing concept tailored to your personal situation and approved by you.
This is checked with regard to the daily updated guidelines and conditions of the banks in question. You will then instruct us to submit the financing application to your preferred bank.